DESERT CREATURES: THE SALTON SEA

Video and 5th order ambisonics / 8 channel / stereo sound
Created for Ultima Oslo Contemporary Music Festival as part of a Ulysses Network project
18:35 min
2019

Photo from location: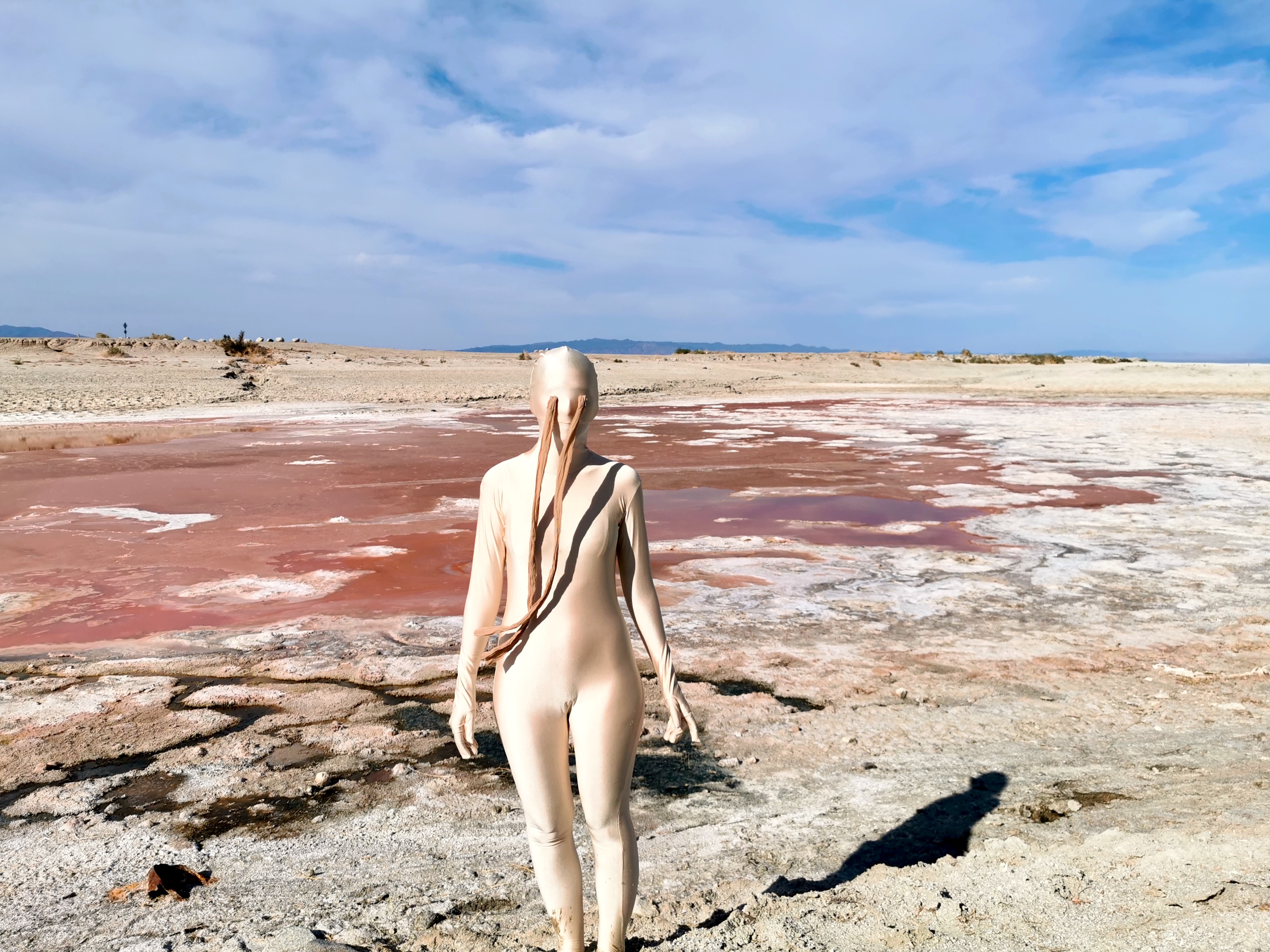 Full video (18:35 min):
Tine Surel Lange is concerned with the climate crisis and her current works are saturated with the fear of environmental destruction as well as the new opportunities and life forms that might evolve from that. "Desert Creatures: The Salton Sea" is the second installment of an ongoing project exploring potential new life forms on this planet; an audiovisual extravaganza with magic realist flourishes.
Evolution is taking place. As we change and possibly destroy the fundamental of our life on this planet a new species is taking form – welcoming these changes as their fundamental for life. What we describe as environmental disasters are potential feeding grounds for the new species.
The work was created for Ultima Oslo Contemporary Music Festival as part of a Ulysses Network project, originally with a 5th order ambisonics sound - based on recordings of my viola da gamba - creating an invasive sound world of one tone, slowly evolved with additions of octaves during the 18 min long piece.
Concept, video, body, and composition: Tine Surel Lange
Commissioned by / created for:
Ulysses Network
/
Ultima Oslo Contemporary Music Festival
Funded by:
Det Norske Komponistfond
Sound: Recordings of viola da gamba
Video: Filmed at The Salton Sea (US)
Outside eye: Mette Myhr
Premiere in a 31.5 speaker dome September 2019 at
Ultima Oslo Contemporary Music Festival,
Oslo, Norway
US premiere March 2020 at
MOXsonic Festival
, Warrensburg, Missouri, US
© 2022 Tine Surel Lange