LIVING LANDSCAPES

For large ensemble, 8 channel live electronics, and 2 channel HD video
Commissioned by BIT20
50 min
2021

Photos from live performance by BIT20: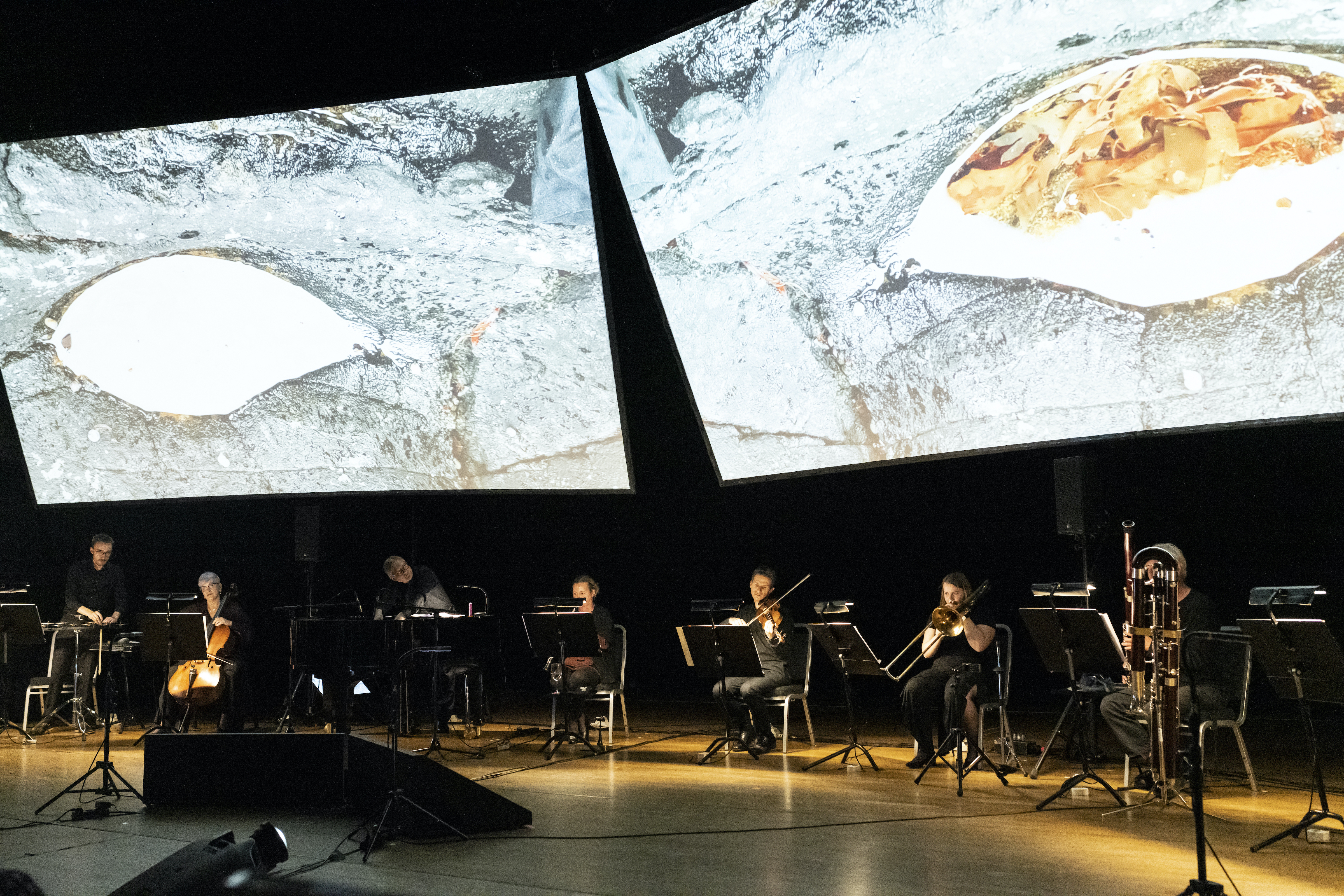 Video excerpt (5 min) from live performance by BIT20 in 2021:
In Living Landscapes the earth is changing and slowly coming to life in form of nature creatures, camouflaged by their size. Is this happening as a reaction to how we (the human race) are treating the earth? Or have they always been there? Have we simply forgotten how to look properly? Is this related to our ever-growing god complex? How will we react?
The Living Landscapes chapters are based on selected runes of the Elder Futhark, with emphasis on the symbolic meanings and magical properties.
Living Landscapes is a module work consisting of separate chapters that, when combined, form a complete whole. The chapters have different instrumentation but are all based on text instructions and following cues in the two video projections – visible to both the performers and the audience. The chapters can be performed as individual pieces or combined, and they can be performed in any order. The composition and sonic palette of every chapter is based on the carefully planned placement of instrumental performers, with the two videos acting as conductors.
Concept, video, and composition: Tine Surel Lange
Commissioned and performed by:
BIT20 Ensemble
Funded by:
Arts Council Norway
Created during a work stays at
Kunstkvarteret
and
Nyksund Kooperativet
Concert recording:
Audun Strype
Concert recording funded by:
NKF
(Norsk Komponistforening)
Outside-eye: Mette Myhr
Body paint (berkana):
Vilija Vitkuté
Models (berkana): Małgosia Suś and Linnéa Grimstedt
Premiere: 28.08.2021, Grieghallen, Bergen (NO)
Photos:
Thor Brødreskift
© 2022 Tine Surel Lange